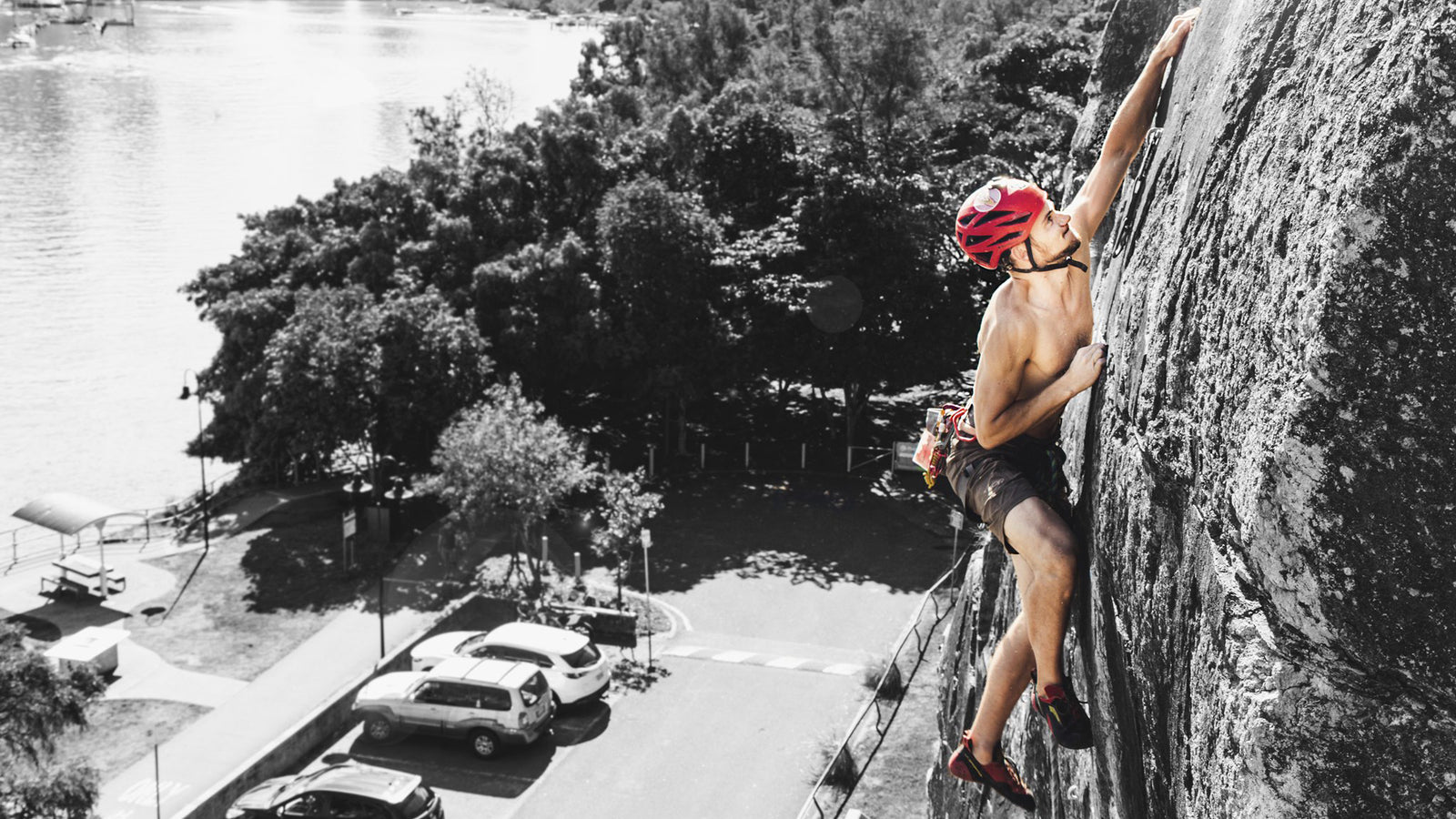 CLIMB CULTURE CO-FOUNDER & GENERAL MANAGER
After dedicating his early to mid 20's to an "eventful" career in Real Estate and Finance his 20's Corey got sick of the corporate life and was eager to find a more rewarding path. He quickly fell in love with climbing after a couple of visits to his local gym with a friend. He now lives in a self converted tiny home/office on wheels and travels Australia while running Climb Culture with his partner and Co-founder Caitie.
WHY DO YOU CLIMB?
Climbing aligns with so many of my core values as a person, more so than any other activity. It helps me stay physically healthy, gets me outside into nature, allows me to meet and socialize with like-minded people, gives me goals to strive for and helps me keep my mind sharp. I don't think many other sports offer all this.
3 PROUDEST CLIMBING ACHIEVEMENTS
1. Successfully launching the Climb Like a Girl campaign and raising $4500 for young women in Nepal.
2. Ticking "Wages of Fear" (24/5.12a) at Kangaroo Point.
3. Bolting my first route and getting the FFA on "Take a Walk" (24/5.12a)
MOST MEMORABLE CLIMB
Bunny Bucket Buttress in the Blue Mountains. Like many people we ended up having an epic on this climb. It started with almost getting stranded on the rappel ledge and having to lasso the knot we forgot to untie, to being chased off the final pitch by lightning striking the Valley behind us. The thing that topped it all off is that it was Caities first ever multi-pitch which was definitely a baptism by fire.
CURRENT PROJECT / GOAL
To visit and document all the most popular crags in Australia and climb all the mega classics in those areas that are within my grade range.
BEST ADVICE TO NEW CLIMBERS
Climb for your own reasons and within your own definition of acceptable risk. There are going to be climbers who are both more risk adverse and less risk adverse than you; and that's ok. Seek out partners who share a similar view on risk management to you and push yourself to the limits of what YOU deem acceptable.
FAVOURITE QUOTE
"Do no harm. Take no shit"
FOLLOW COREY
Instagram: @thecoreylowshow
---